Naturopathic Doctor in Gilbert, AZ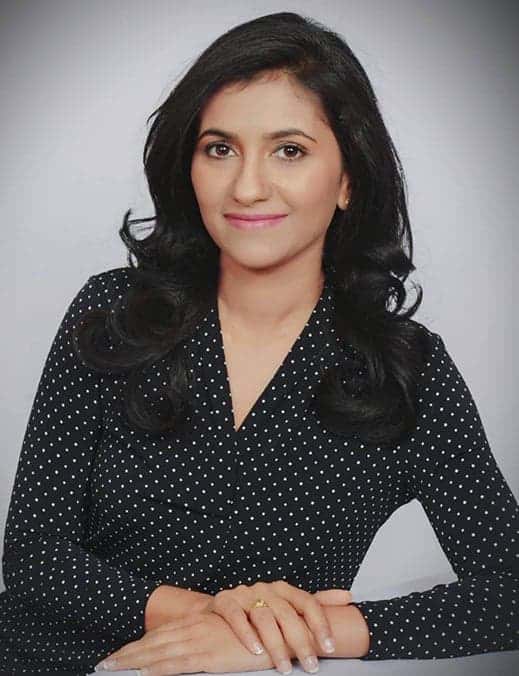 Dr. Nandyala is a licensed Naturopathic Doctor (NMD) in Gilbert, Arizona. She has been practicing medicine in the State of Arizona since 2013 focusing on Medical Weight loss, Bio-identical hormone replacement, Diabetes, Thyroid conditions, Chronic illness, Prolotherapy, Platelet Rich Plasma therapy, Pediatrics, Mind body medicine, Adrenal fatigue and more.
Dr. Nandyala is also additionally trained in traditional Ayurvedic medicine and Nature Cure in India, to provide her patients with the best of the ancient art of healing. She was trained under renowned Nature Cure expert Dr. Bapuji (India) and Ayurveda expert Dr. Nandedkar (India). Her passion for Pain management motivated her to get well trained in Suisse Neural injection therapy, Prolotherapy, PRP, Mesotherapy, Biopuncture, and Acupuncture. Prior to medical school, Dr. Nandyala earned her bachelor's degree in Biomedical Engineering from Virginia Commonwealth University, Richmond, VA.
Dr. Nandyala blends leading-edge medical science with traditional Naturopathy, Intravenous (IV) therapy, Injection therapy, Acupuncture, Ayurvedic medicine, Homeopathy, Hydrotherapy, Nutrition, and Botanical medicine with a focus to harmonize the mind, body, and spirit. She integrates conventional medical diagnosis, prescription drugs, and specialized lab tests with natural therapies to achieve optimal health care.
Dr. Nandyala comes from a family of Ayurvedic physicians in India. At an early age, she was introduced to the natural way of healing and holistic medicine. Her passion to be a well-rounded physician only grew stronger with years. She chose to study Naturopathic Medicine as it gave her a chance to experience both the Western and Eastern medicine at first hand and wisely blend the two for the greater benefit of her patients.
As an adjunct faculty member of the Pihma Acupuncture and Traditional Chinese Medicine School, she helps usher in a new generation of practitioners in acupuncture and Oriental medicine.
Dr. Nandyala possesses a strong desire to help people, ability to motivate her patients, good rapport, active listening skills and is committed to providing her patients with at most valuable tools and skills to achieve optimal health.
Dr. Nandyala is passionate about serving the community and takes pride in working as a volunteer at Hospice of the West to provide support and comfort to terminally ill patients.