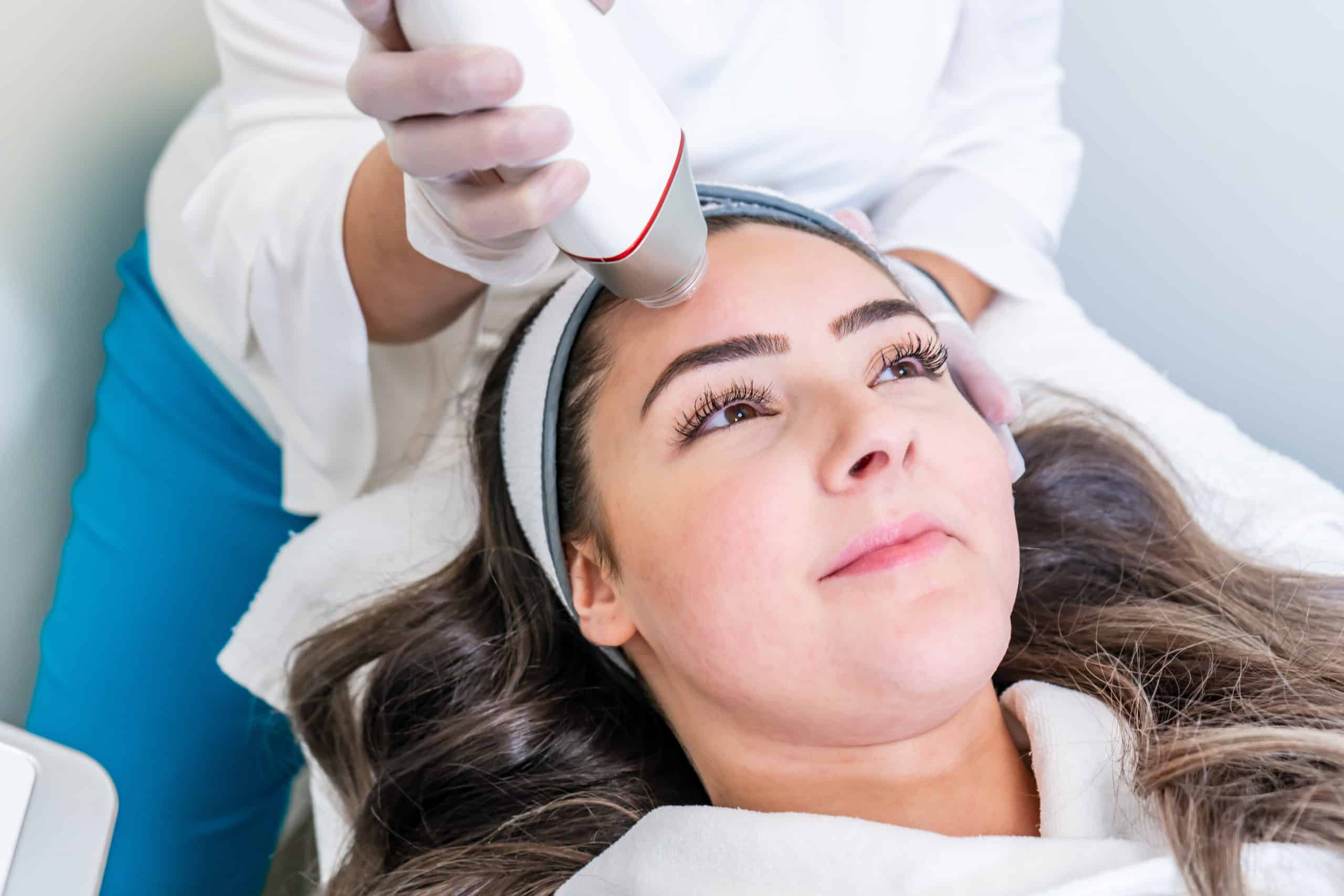 One of the most non-invasive skin treatments, Microneedling delivers brilliant results for all skin types. Microneedling at MedSpa is also among the most popular beauty treatments in Arizona, with all our patients loving their new glow. Read to know more about our Microneedling with Radio Frequency treatment.
What is Microneedling with Radio Frequency?
As you might already be aware that Microneedling is a minimally invasive treatment that increases the collagen production in the skin. The traditional micro-needling treatment is rendered with the help of special energized medical-grade needles that puncture the skin. These micro-wounds then stimulate the skin to produce more collagen and thus improve the skin.
Gradually, the skin's natural mechanism is activated and it naturally heals the skin to a natural glow. But at MedSpa when we provide patients with Microneedling with Radio Frequency, we use special energized needles for micro puncturing the skin as well as delivering Radio Frequency energy through the punctures. The heat from Radio Frequency amplifies the production of not just collagen but also hyaluronic acid and elastin, prompting tightening of the skin. And that's a reason that Microneedling with Radio Frequency is a popular treatment at MedSpa.
What to expect from Microneedling with Radio Frequency?
Radio Frequency Microneedling is an effective treatment with minimal to no side effects. Here are the results you may expect from the treatment at MedSpa.
Triggers collagen production
Induces production of Elastin and Hyaluronic acid
Improves skin texture and firmness
Reduces scars and pigmentation
Radio Frequency Microneedling in Arizona
Unlike other beauty clinics, MedSpa performs Microneedling procedures with minimal pain and unease. We use highly ultra-micro needles that only leave a tingling sensation and not a needle prick. It targets skin imperfections and makes the skin look younger.