How Bio-identical hormones help Women and Men
As we get older, the hormone production in our bodies diminishes. It can be attributed to many factors including aging, stress, birth control use, infections, and various disorders. These hormone imbalances usually start to show effects in the later stages of our lives. Weight gain, fatigue, hair loss, irritability, mood disorders, hot flashes, PMS, insomnia, depression and low libido are few of the symptoms related to hormonal imbalance.
No one thinks it's because of a hormonal imbalance, but hormones play a huge part of our lives. When we lose the ability to make new hormones, we begin to experience many of these symptoms. That's why many women and men seek the help of bio-identical hormone therapy.
What is Bio-identical Hormone Therapy?
Bio-identical hormones Gilbert AZ are derived from plants or animals that are molecularly identical to the hormones produced in the body. They are custom-made to suit the individual and their particular hormonal imbalances. For women over 40, the reduced production in three crucial hormones: estrogen, progesterone, and testosterone causes many symptoms. What makes bio-identical hormone therapy different from traditional hormonal therapy are natural hormones are recognized and metabolized efficiently in the body. Other forms of hormonal therapy are synthesized in a lab and are compounded drugs to simulate hormones. Not actual hormones.
Are You Experiencing Any of the Following?
Loss of libido / Sex Drive
These symptoms above may be caused by a Hormonal Imbalance.
Our Bio-Identical Hormone Therapy Can Help!
Book Your Free Bio-Identical Hormonal Balance Consultation To Learn More!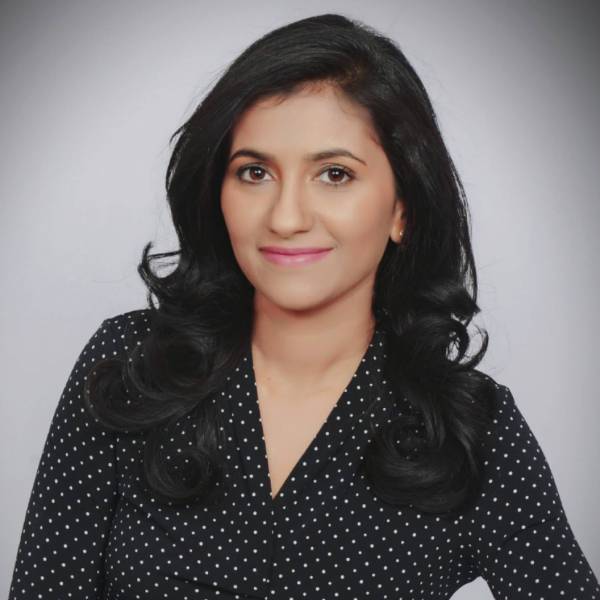 Dr. Lakshmi Nandyala is a licensed Naturopathic medical doctor (NMD) in the state of Arizona. She has been practicing medicine in the State of Arizona since 2013 focusing on Medical Weight loss, Bio-identical hormone replacement, Diabetes, Thyroid conditions, Chronic illness, Prolotherapy, Platelet Rich Plasma therapy, Pediatrics, Mind body medicine, Adrenal fatigue and more.
My Husband and I moved to Casa Grande a little under 2 years ago. Moving from a big city, I did not know what...
After several years (thanks pandemic) of ignoring our health, my husband and I decided it was time to get make some changes and to get...
Dr.Nandyala is amazing! I started going to her about a year and a half ago and she has seriously changed my life. Words can't describe...
6 months ago
Aspen Gepson
More Info About Bio-Identical Hormones
What are Bio Identical Hormones?
First things first, it's crucial to understand what bio-identical hormones are. These are hormones that are chemically identical to those produced naturally in the human body. Made in a lab, their design aims to mimic our body's natural hormones, thereby reducing potential side effects and increasing efficacy.
Exploring the Chemistry
Bio identical hormones, in layman's terms, are carbon copy performers that step in when our bodies lag. They are derived from plant estrogens and are designed to match human hormones molecule for molecule.
Recognizing Their Role
Bio identical hormones take on several key roles in the body. They regulate metabolism, immune function, mood, sexual and reproductive functions, among other things. When our bodies struggle with hormone production, bio-identical hormones can be a game changer.
The Benefits of Bio-Identical Hormone Treatment
As a resident of Gilbert, you'll experience various benefits from Bio-Identical Hormone Treatment at Ascend Natural Medicine. These include an uplifted mood, increased energy levels, improved sleep quality, enhanced memory and concentration, and overall improved quality of life.
Who Can Benefit from Bio-Identical Hormone Treatment
Bio-Identical Hormone Treatment is suitable for both men and women experiencing symptoms of hormonal imbalances. With the treatment personalized to your unique hormonal needs, it becomes an exceptionally effective solution.
Why Choose Ascend Natural Medicine for Your Bio-Identical Hormone Treatment in Gilbert, AZ
In Gilbert, AZ, Ascend Natural Medicine stands out as a provider of Bio-Identical Hormone Treatment. Dr. Nandyala NMD and her team have a track record of expertise and a commitment to providing excellent care.
In Conclusion: Embrace the Future of Bio-Identical Hormone Treatment with Ascend Natural Medicine in Gilbert, AZ
The rising popularity of Bio-Identical Hormone Treatment in Gilbert, AZ, is a testament to its effectiveness in addressing age-related hormonal imbalances. At Ascend Natural Medicine, it's seen as a safe and natural solution that has positively transformed many lives.
Yes, since Bio-Identical Hormones are identical to those your body produces, they are often considered safer than synthetic hormones.
While any treatment might have potential side effects, those associated with Bio-Identical Hormone Treatment are typically mild and lessen as your body adjusts to the new hormone levels.
While Bio-Identical Hormone Treatment is not a weight-loss treatment per se, balancing your hormones can assist in maintaining a healthy weight. It may help you manage symptoms like unexplained weight gain and difficulty losing weight, which are often associated with hormonal imbalances.
Yes, Bio-Identical Hormone Treatment is suitable for both men and women. Men often use this treatment to combat symptoms of low testosterone, such as fatigue, depression, and sexual dysfunction.
Coverage for Bio-Identical Hormone Treatment varies by insurance provider. It's always a good idea to check with your insurance company before beginning treatment. At Ascend Natural Medicine, we are happy to discuss your options and help navigate your insurance coverage.
The frequency of your visits will depend on your individual treatment plan. In the initial stages of treatment, more frequent visits may be required. As your hormone levels stabilize, you may need fewer visits. Dr. Nandyala NMD and the team at Ascend Natural Medicine will provide guidance based on your specific needs.