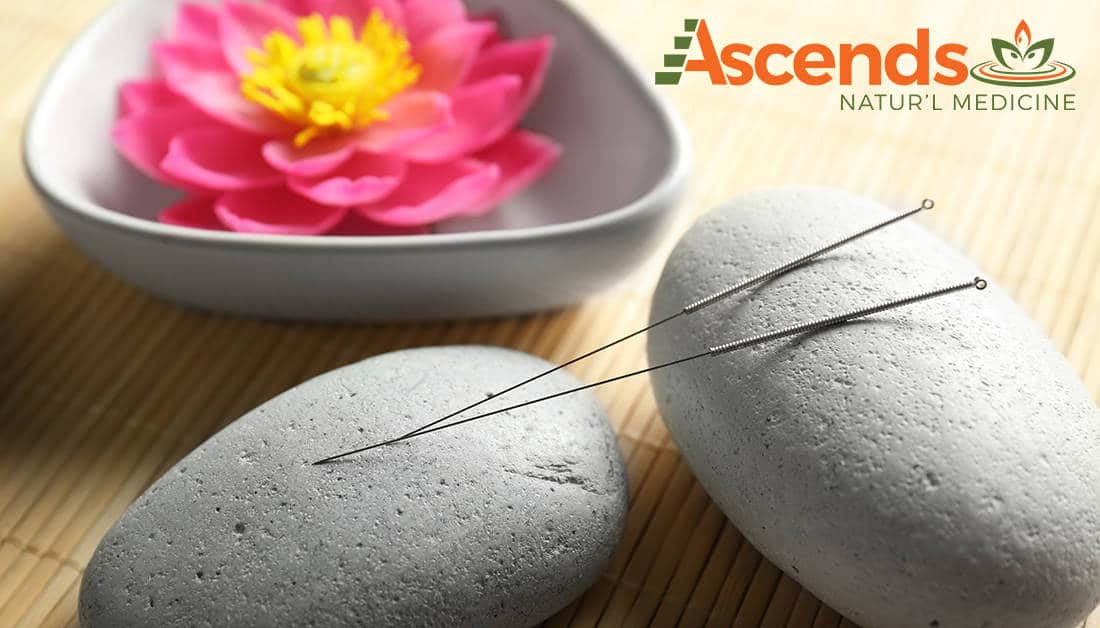 Acupuncture & Chinese Medicine has been in existence for over 5,000 years. This ancient System of medicine uses sterilized fine needles, which are inserted through the skin to stimulate the body's healing process. There are over 2,000 acupuncture points each with different indications. The oriental medical system recognizes 3 pulses on each wrist. The pulse in combination with the appearance of the tongue, chief health concern, and health history are used to establish a Chinese medical diagnosis. The art & skill lies in identifying an accurate diagnosis and determining the corresponding points that are specific for your health condition.
Ascends Natur'l Medicine uses Acupuncture Gilbert Arizona to help patients with a wide variety of aliments like acute/chronic musculoskeletal pain, Insomnia, gastric discomfort, seasonal allergies, headaches, migraines, emotional imbalances and much more…
Book an appointment today at Ascends Natur'l Medicine.
OUR MISSION is to integrate leading edge medical science with traditional Naturopathic medicine with a focus to provide optimal healthcare.
Location Hours

Monday: 9:00am – 6:00pm
Tuesday: 9:00am – 6:00pm
Wednesday: 9:00am – 6:00pm
Thursday: 9:00am – 6:00pm
Friday: 9:00am - 6:00pm
Saturday: 9:00am – 3:00pm
Sunday: Closed
Hours By Appointment